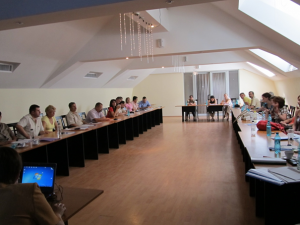 Bethany Social Services Foundation in collaboration with Timis County Police Inspectorate and Citizens Association in the town of Duga Ada, Serbia organized between 06.18.2013 – 21.06.2013 the first exchange experience between specialists operating in the border area Romania / Republic of Serbia in the prevention of juvenile delinquency phenomenon. The event was hosted by Hotel Ferdinand Baile Herculane and was organized within the project Youth Essentials implemented under IPA CBC Programme Romania – Serbia.
The purpose of this exchange was to facilitate communication between specialists within police departments and public services relevant to the prevention of juvenile crime in Romania and Serbia and Serbian partners to share experiences on information centers and counseling established and developed in high schools in Timis County.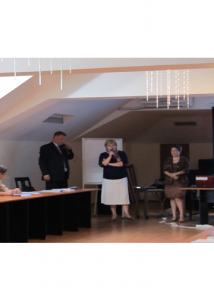 In conducting this exchange was held presentations of the following organizations and institutions: Police of Timisoara, Buzias Rehab Center, Timis County Police Inspectorate, the General Directorate of Social Assistance and Child Protection Timis, County School Inspectorate, National College "Constantin Brediceanu "National College" Iulia Haşdeu, "Technical College" Valeriu Branişte "High School" John Jebelean "in Sannicolaul Mare and High Technology" St. Nicholas "Deta, Police Sannicolaul Mare. At the end of the day the event conclusions were drawn.
This project will also organize three exchanges, two of them in Serbia and one in Romania, the course of these events will be announced later.